Ventrytoy
Wooden toys Handmade in Ireland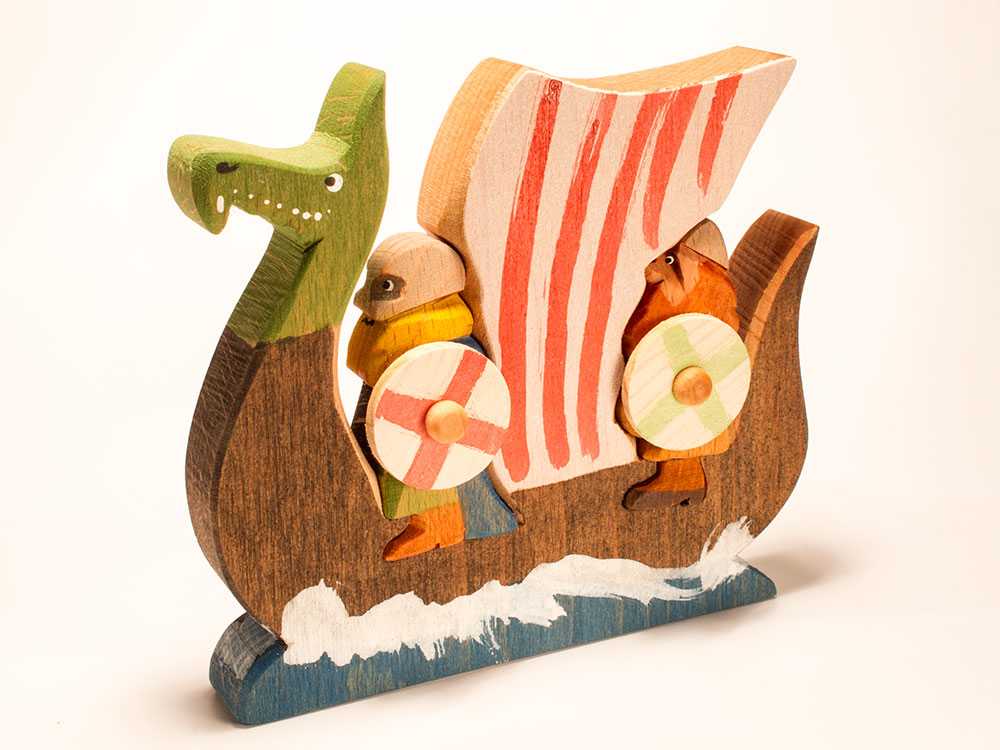 Norse Rovers / Viking Longboat
A 3D jigsaw with two vikings and their drakkar on the prowl for trade or trouble...

Made in beech hardwood, with water-based stains and paints and birch ply, apprioprately, for the shields.
Hand cut at my trusty scrollsaw, shaped on the sander and the edges sanded smooth by hand.
I use only water based child friendly stains and paints.
I cut my jigsaws/figures individually so every piece is slightly different from the others: if you wish to see the actual piece I'll be sending contact me and I'll send you a photo of it.

Ideal for children, gret present for boys of all ages, the Norse Rovers look great on a mantlepiece too...

Certified for health and safety by the standards en-71 not suitable to children under 36 months.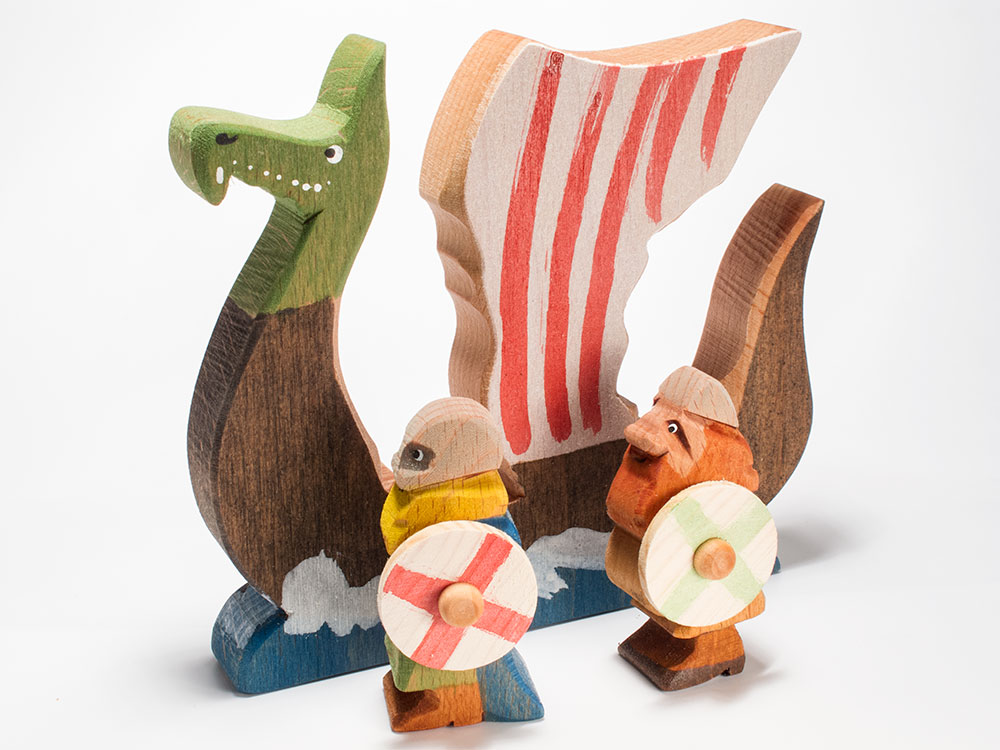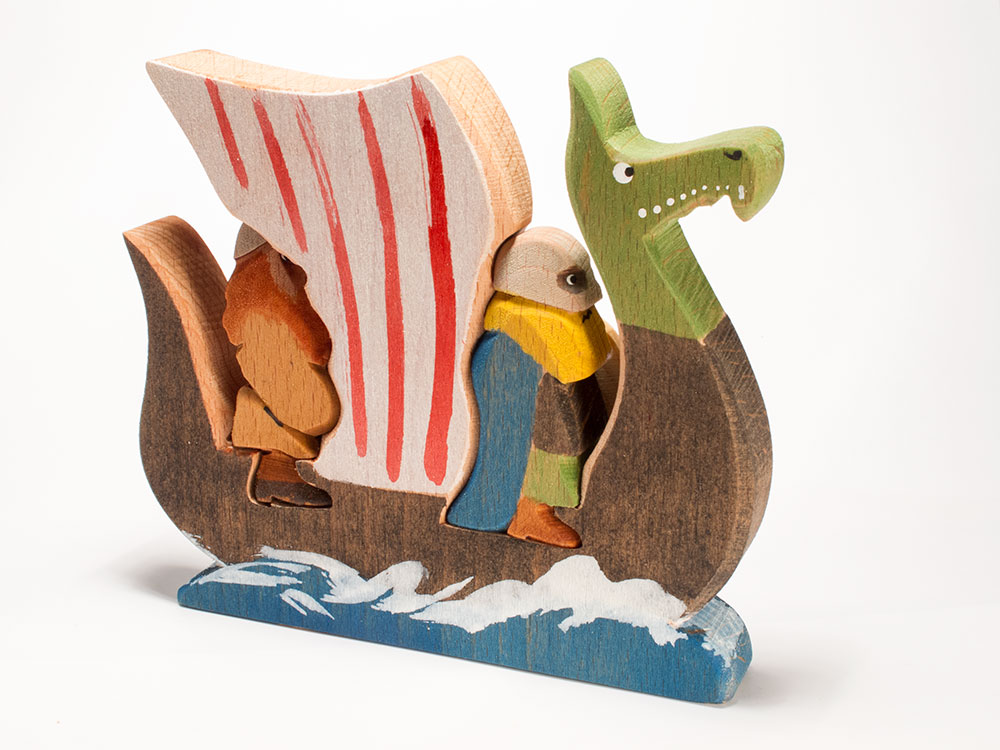 Pay safely with your credit card or Paypal. E-Commerce provided by Paypal.