Ventrytoy
Wooden toys Handmade in Ireland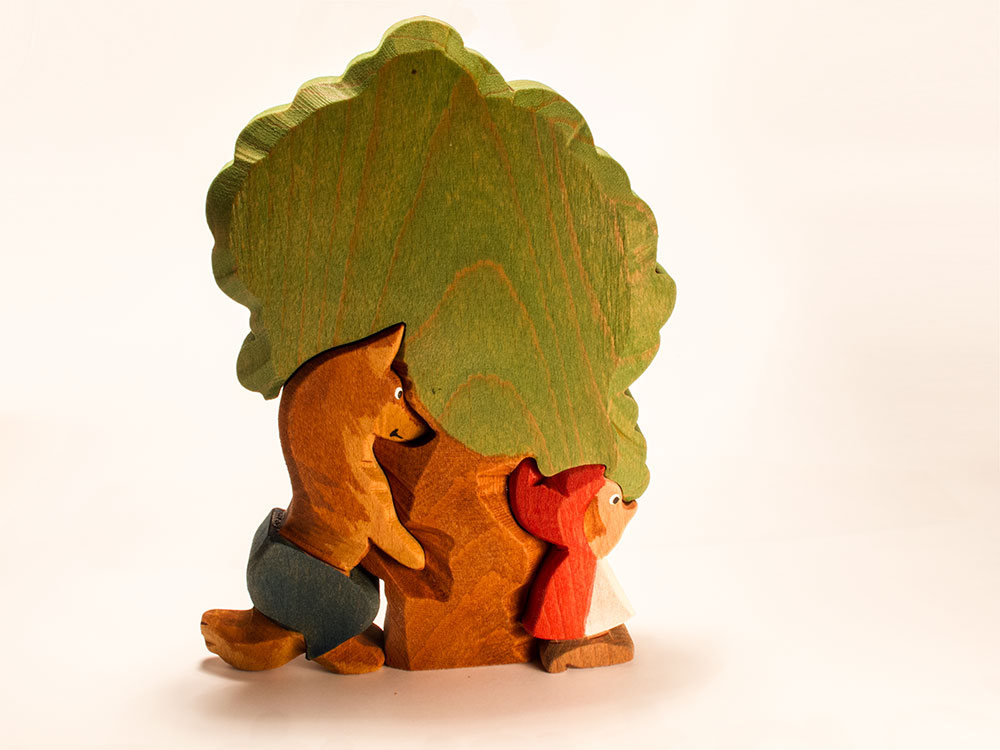 Red Riding Hood
Handmade in Ireland with beech wood and certified children friendly water based stains and paints.
The famous fairy tale of Little Red Riding Hood as from the compilation of the Grimm Brothers.
The children can reenact the story or play it out while solving a simple jigsaw. Ideal for children between twenty four month and six years. Some customers use it as a decoration.
The jigsaw includes Red Riding Hood, the Bad Wolf and the tree.

With the jigsaw you'll receive a printed leaflet with the tale itself.

I cut my jigsaws/figures individually with a scrollsaw so every piece is slightly different from the others: if you wish to see the actual piece I'll be sending contact me and I'll send you a photo of it.

This item is not suitable to children under ten months.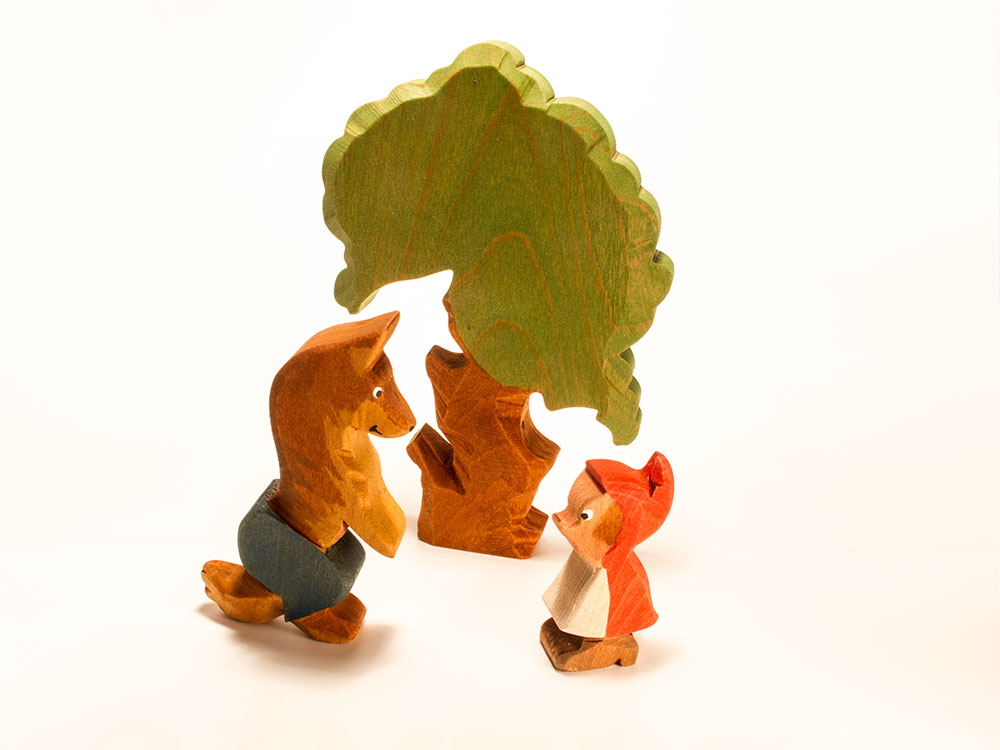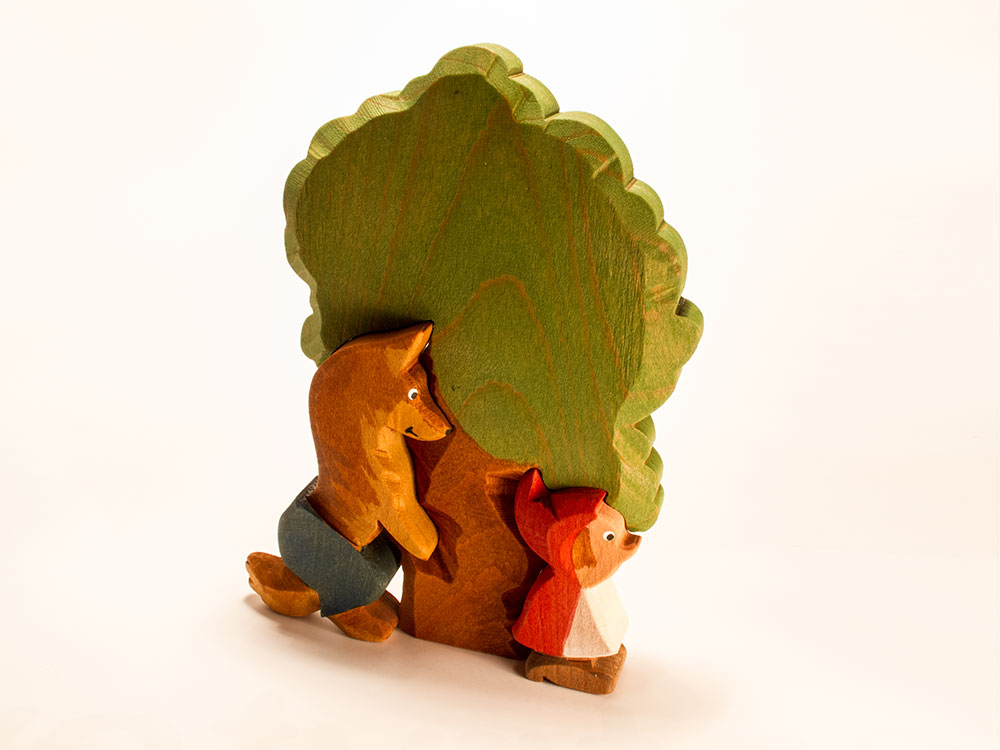 Pay safely with your credit card or Paypal. E-Commerce provided by Paypal.