Ventrytoy
Wooden toys Handmade in Ireland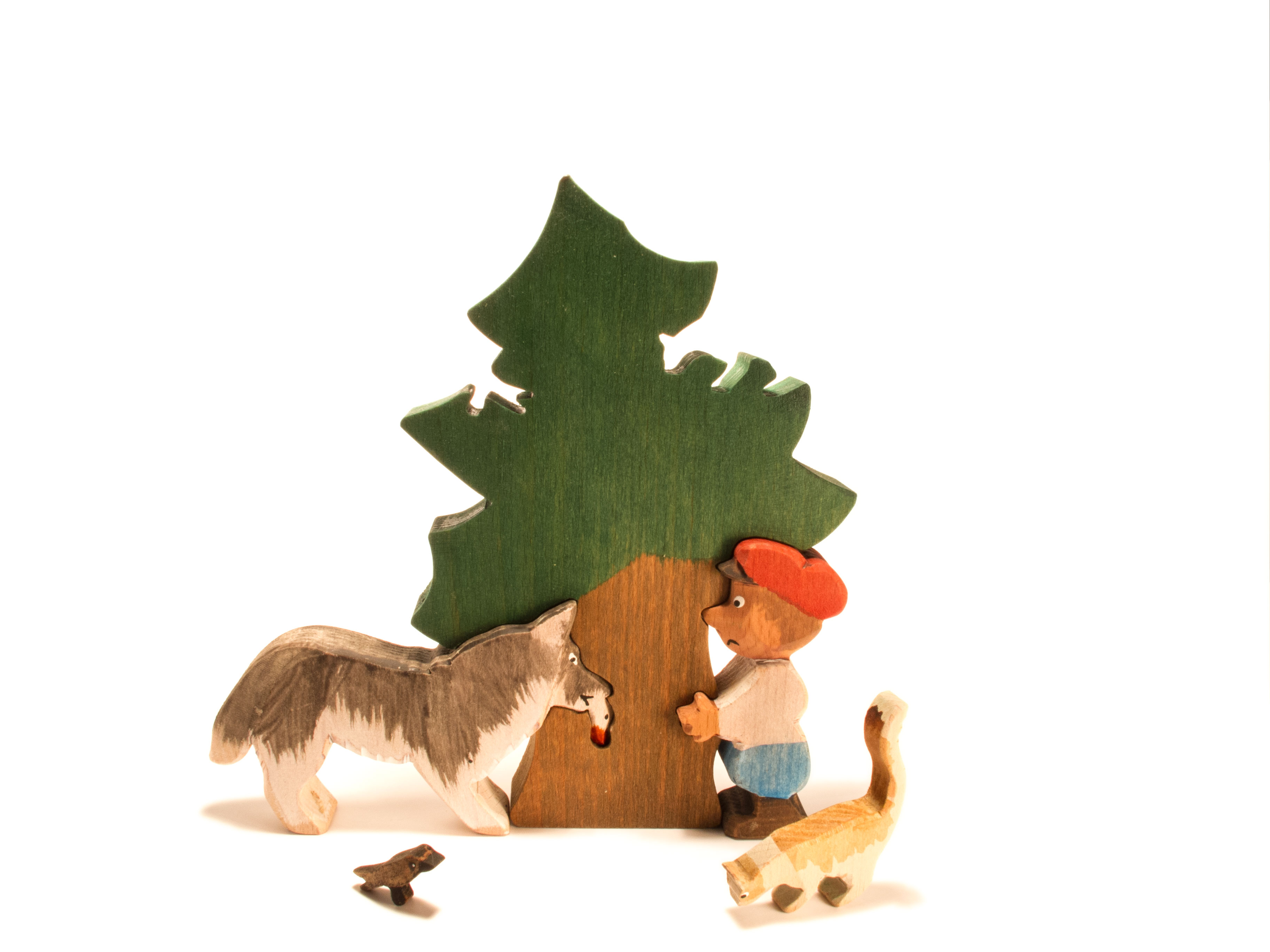 Peter and the Wolf
The Peter and the Wolf jigsaw includes the main characters of the classic children's symphonic tale by Sergei Prokofiev.

Peter, the Wolf, the Bird, the Cat and the Duck can be used to reenact the story for the children while listening to the tale and music.

You can choose whichever mix of poses, colour and hardwood you like: all my jigsaws are hand painted and cut by hand on a scrollsaw so customisation is not a problem or an extra. Drop an e-mail and I'll see what I can do to put your vision of this tale in wood.

This item is not suitable to children under thirty-six months.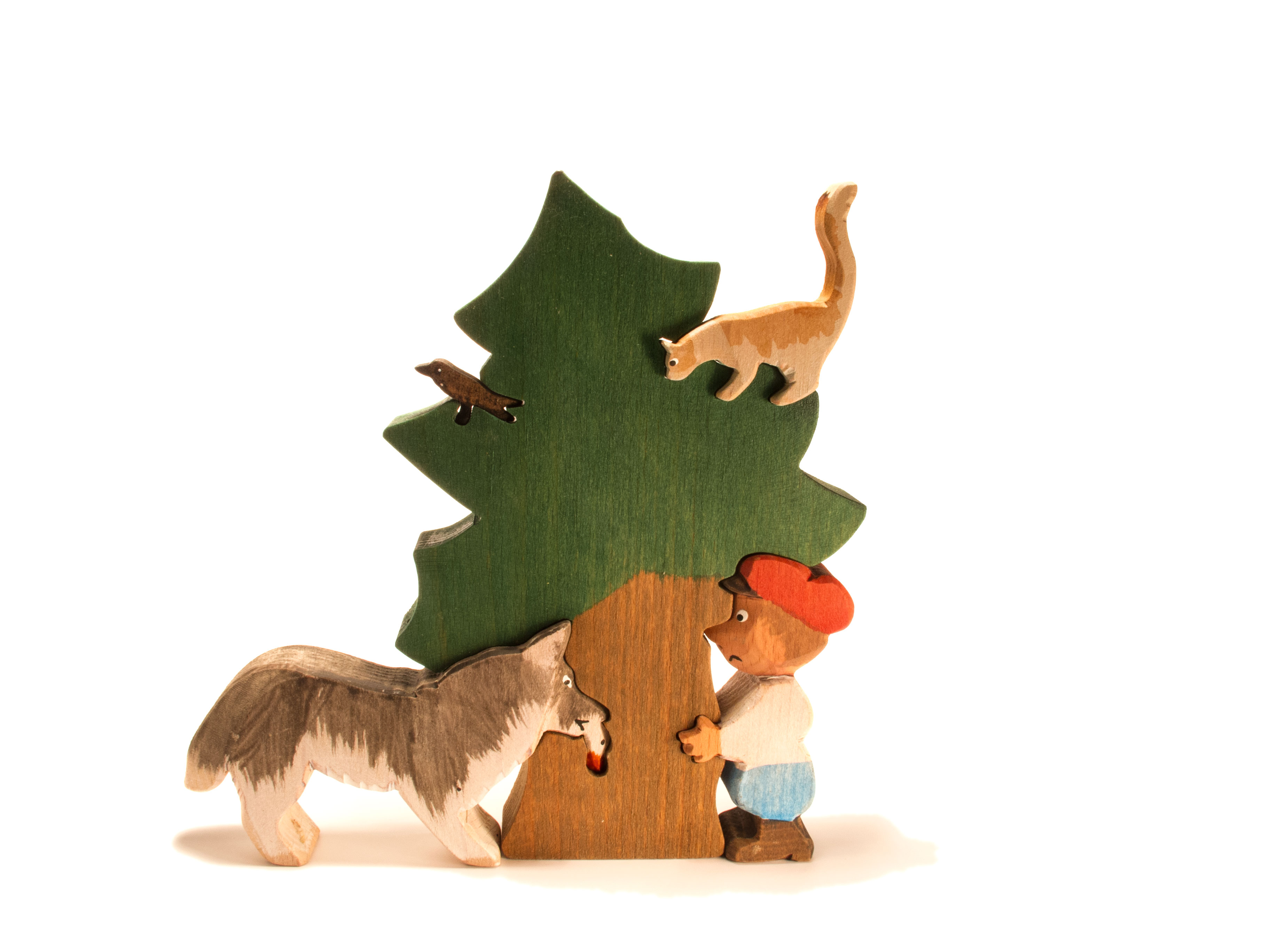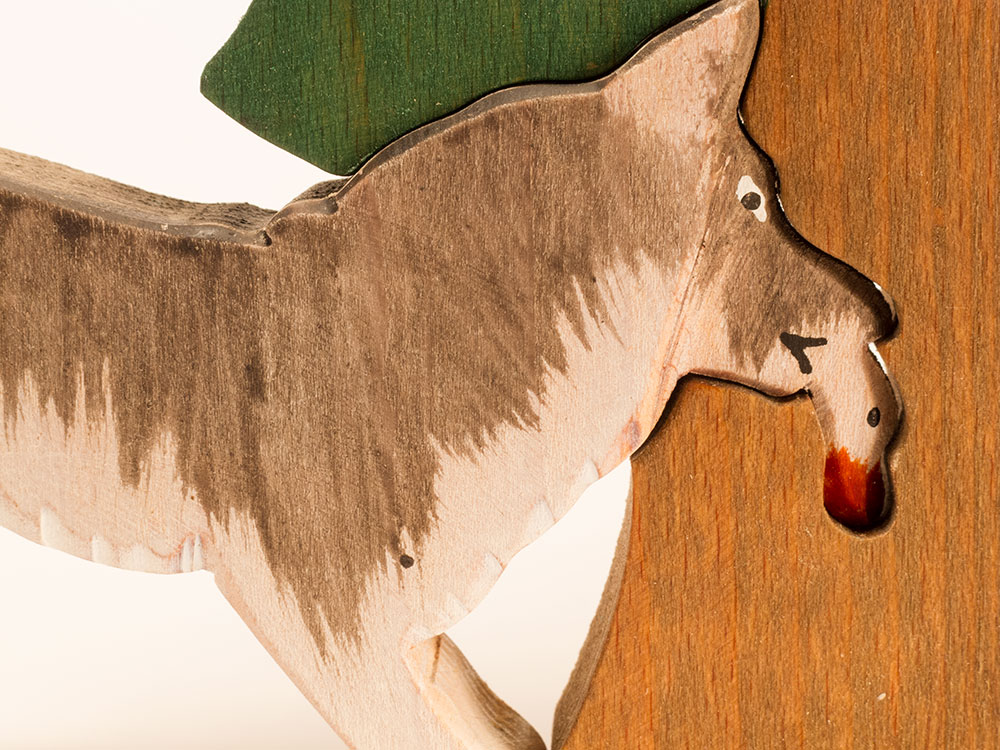 Pay safely with your credit card or Paypal. E-Commerce provided by Paypal.