Ventrytoy
Wooden toys Handmade in Ireland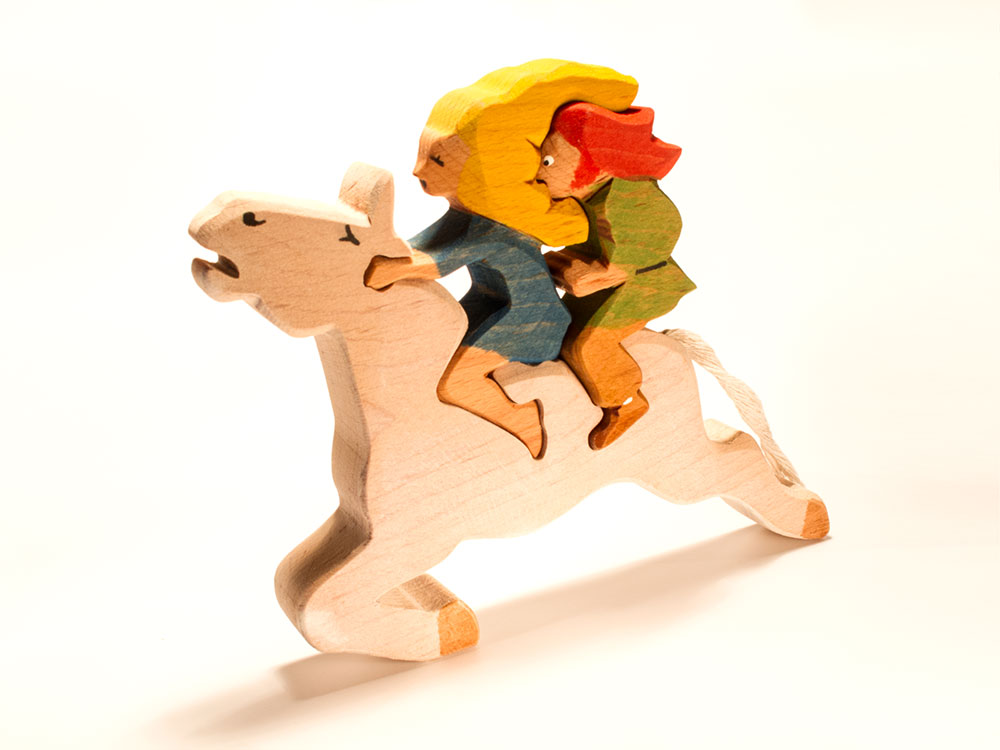 The Tale of Niamh agus Oisin
From one of the best known tales of the Fianna.
The children can reenact the story or play it out while solving a simple jigsaw.
The Niamh agus Oisin jigsaw includes the queen of Tir na N-Og, her magic steed and Oisin the son of Fionn McCumhaill.

I cut my jigsaws/figures individually with a scrollsaw so every piece is slightly different from the others: if you wish to see the actual piece I'll be sending contact me and I'll send you a photo of it. The Niamh agus Oisin in the first photo is the 'standard' jigsaw I make but on request, at no extra cost, I can remodel the piece in a different pose.

Made in hardwood, the examples in the photos are made in beechwood.
The Toy is about 8 inches wide by 6 inches tall by 7/8 inch thick.
This item is not suitable to children under ten months.

Included a leaflet with an abridged version of the Tale of Niamh and Oisin and a CD with an original audio version.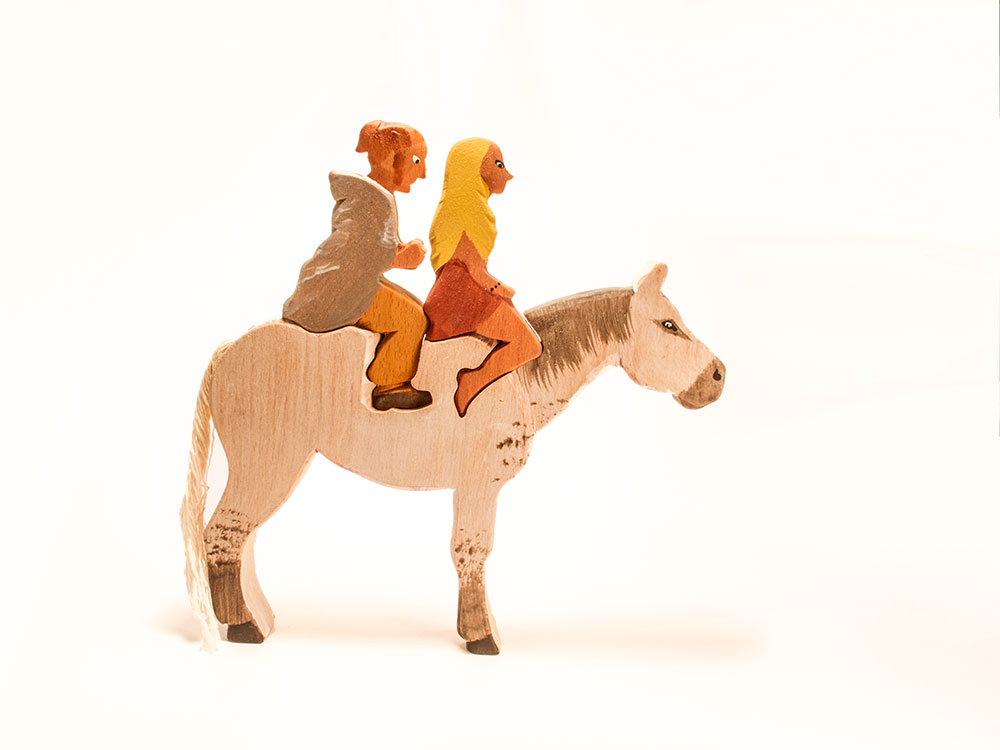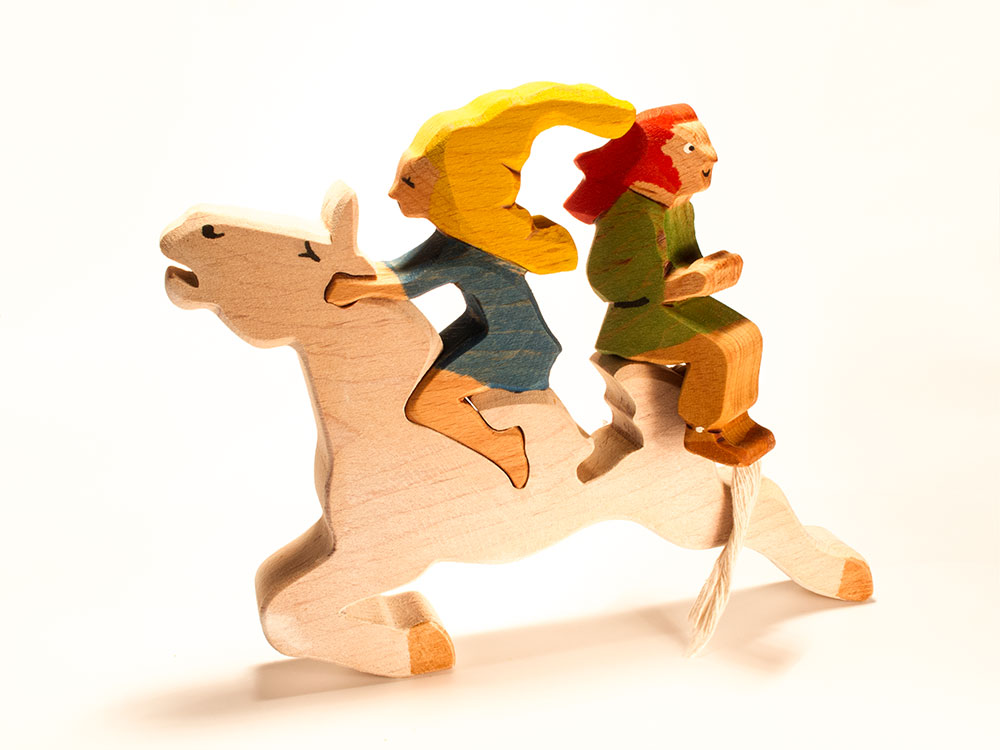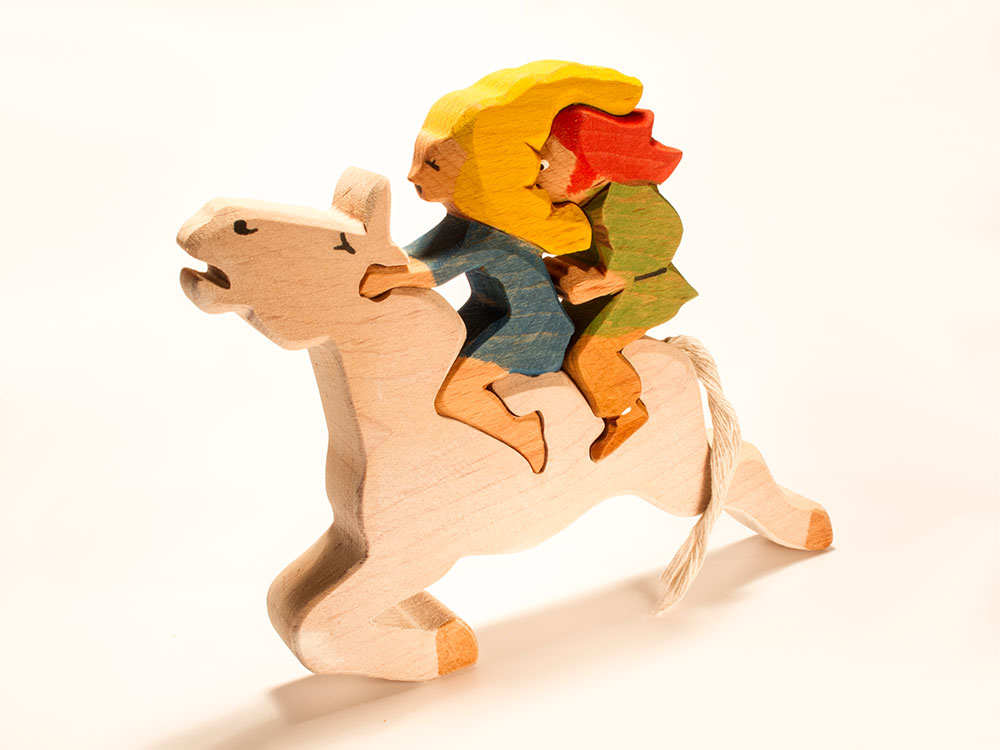 Our audiobook version of the tale read by Penny Sheehy, produced by Joseph Sheehan. Original music and special effects by Joseph Sheehan.
Pay safely with your credit card or Paypal. E-Commerce provided by Paypal.