Ventrytoy
Wooden toys Handmade in Ireland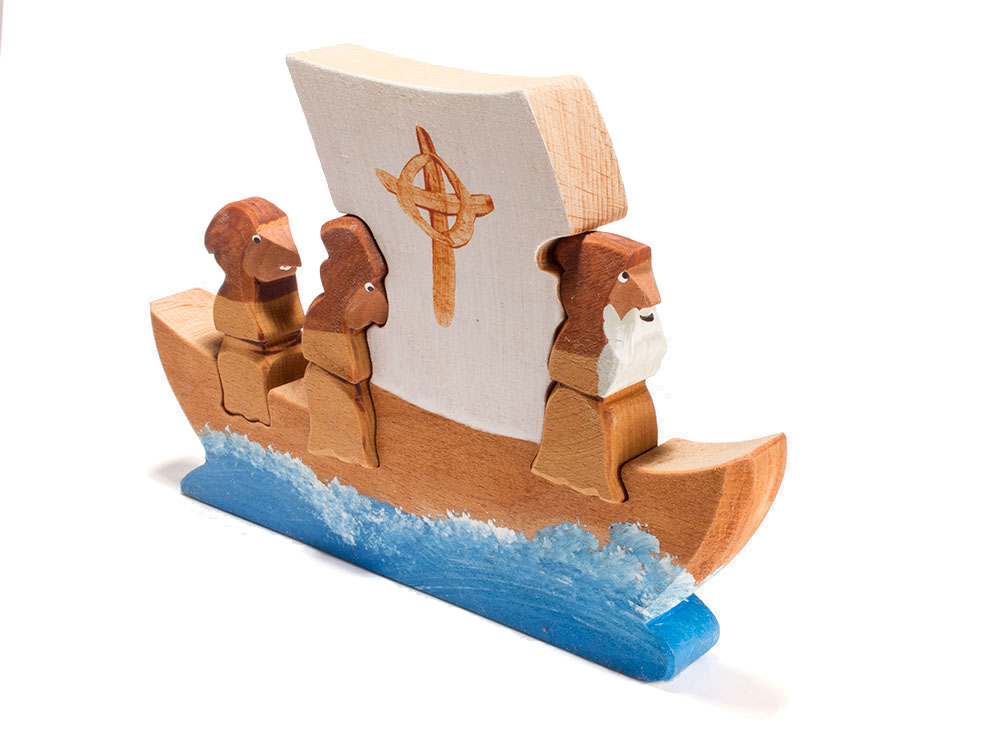 St. Brendan Voyage
This jigsaw is inspired by the semi-legendary tale of the travels of the irish abbot Brendanus and his monks.
Some believe that the accounts of his adventures hint at a voyage of discovery that took some monks from western Ireland to reach North-America even before the Norse colonizers of Greenland.
You'll receive also a leaflet with some background information on the subject.

I cut my jigsaws/figures individually with a scrollsaw so every piece is slightly different from the others: if you wish to see the actual piece I'll be sending contact me and I'll send you a photo of it.

All my toys are handmade and I make each in a variety of colours and poses: if you have any preferences e-mail me.
Handmade in Ireland using beechwood or sycamore and water based child friendly stains.

This item is not suitable to children under ten months.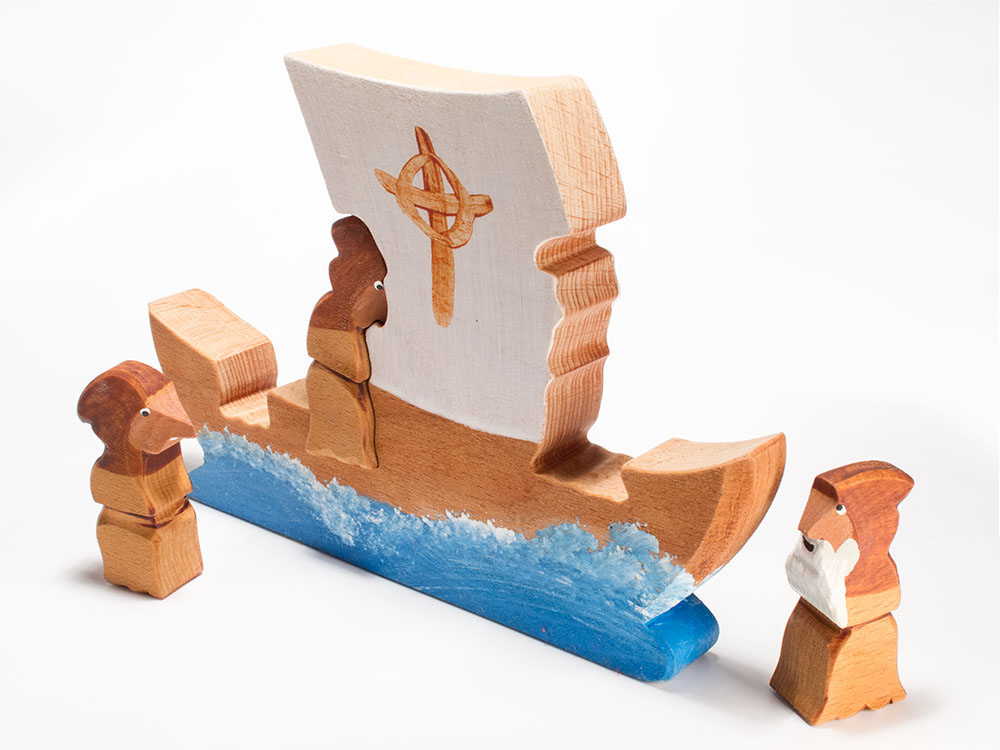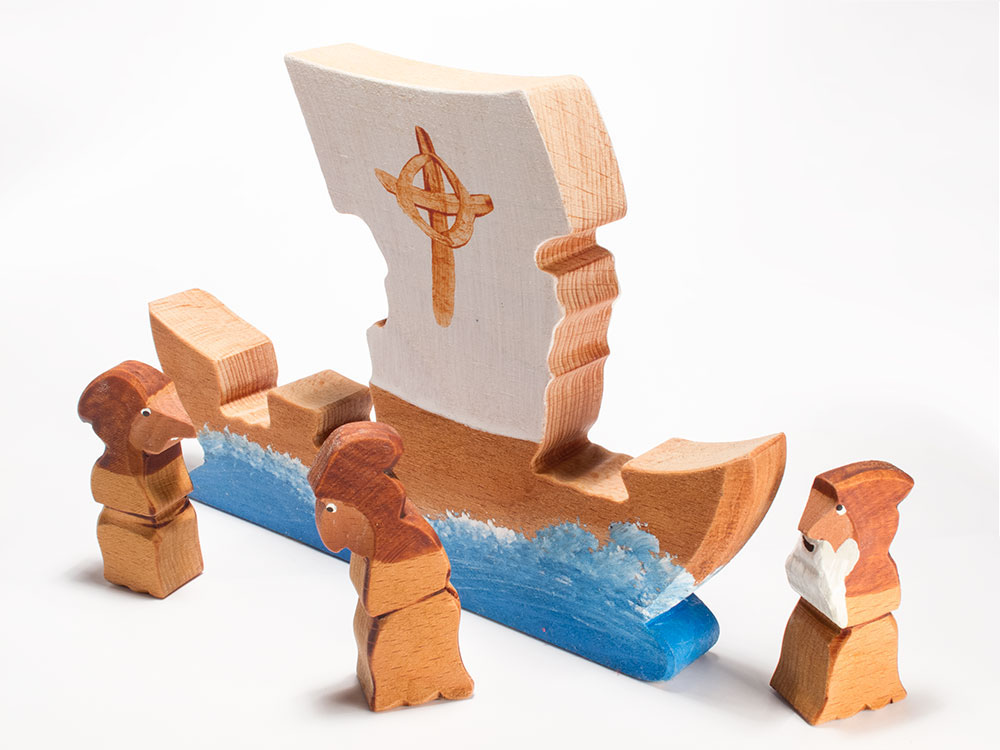 Pay safely with your credit card or Paypal. E-Commerce provided by Paypal.