Ventrytoy
Wooden toys Handmade in Ireland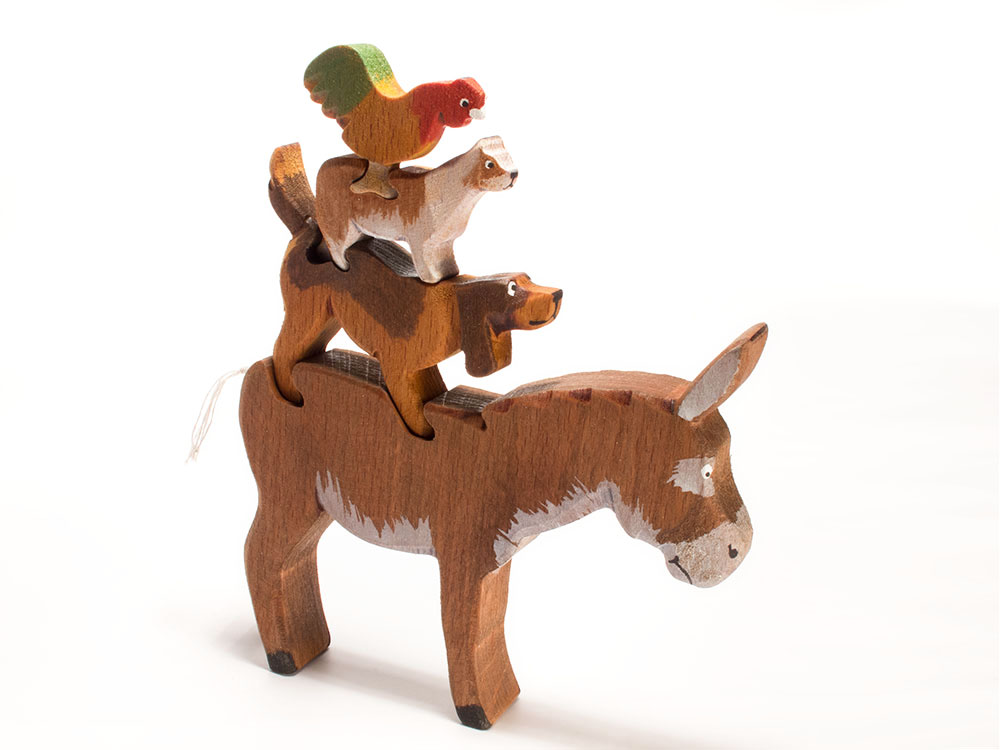 The Bremen Town Musicians
From the Grimm Brothers the exquisite tale of adventure and emancipation.
The children can reenact the story or play it out while solving a simple jigsaw.
Painted using only child friendly water based stains and paints.
It is made in solid beechwood.
I cut my jigsaws/figures individually with a scrollsaw so every piece is slightly different from the others: if you wish to see the actual piece I'll be sending contact me and I'll send you a photo of it.
Contact me if you wish to customize it ( ex. the breed of the dog...).
The Bremen is about 18cm (7 inches) tall, 2.5 cm (1 inch) thick, 12 cm (5 inches) wide.
With the jigsaw you'll receive a printed leaflet and an audio CD with the tale itself.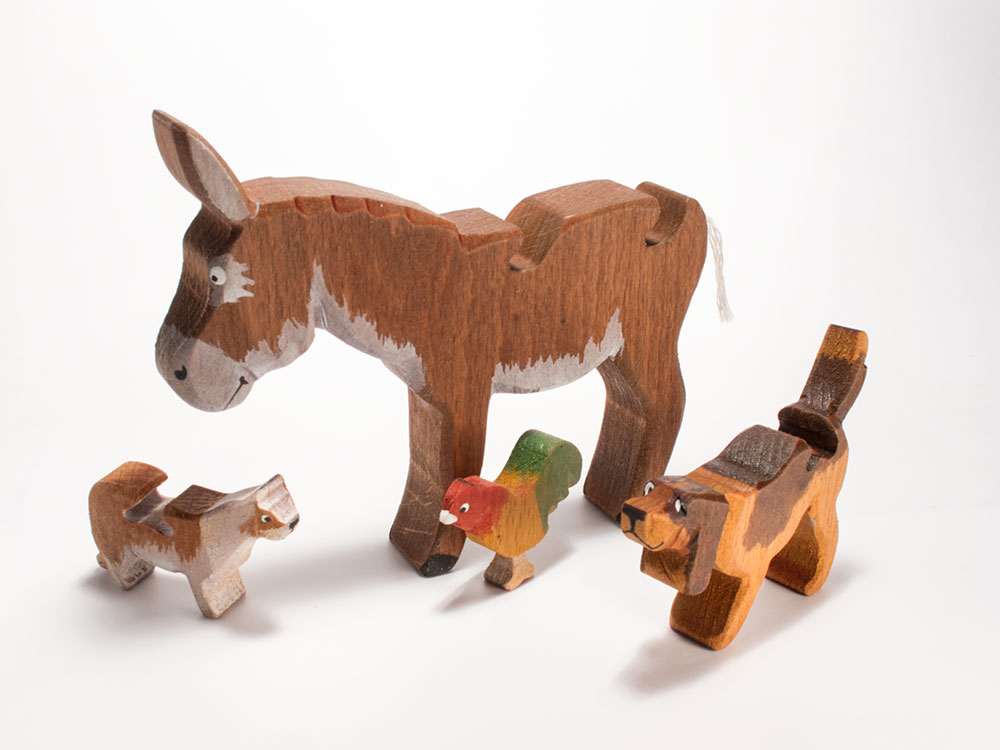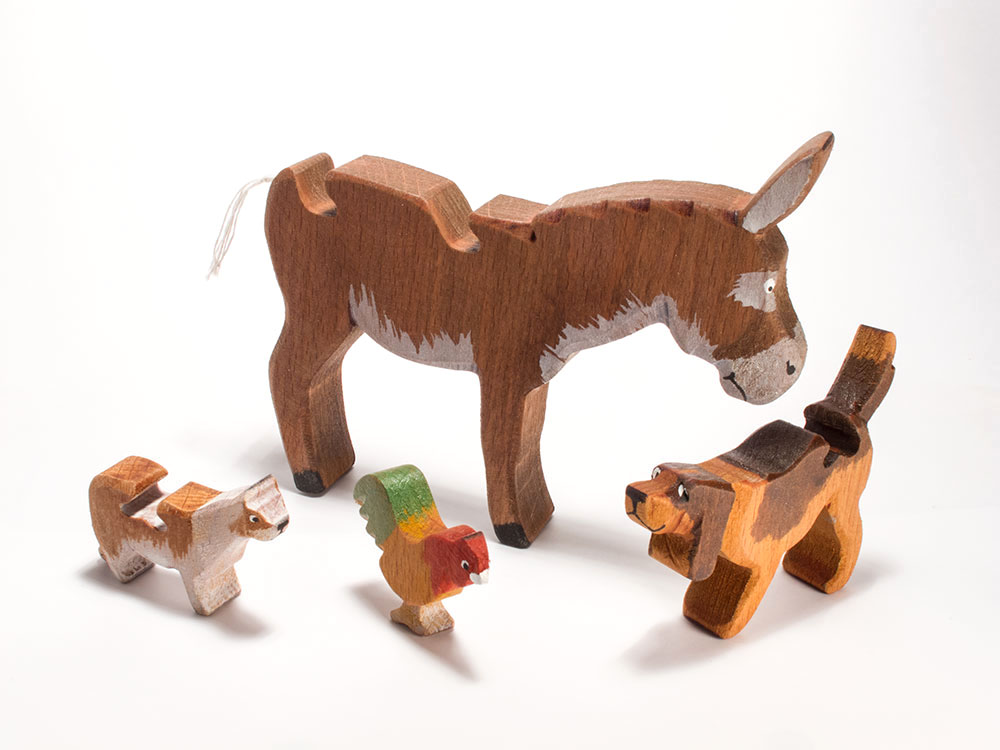 Our audiobook version of the Bremen Town Musicians read by Penny Sheehy, produced by Joseph Sheehan. Original music and special effects by Joseph Sheehan.
Pay safely with your credit card or Paypal. E-Commerce provided by Paypal.