Ventrytoy
Wooden toys Handmade in Ireland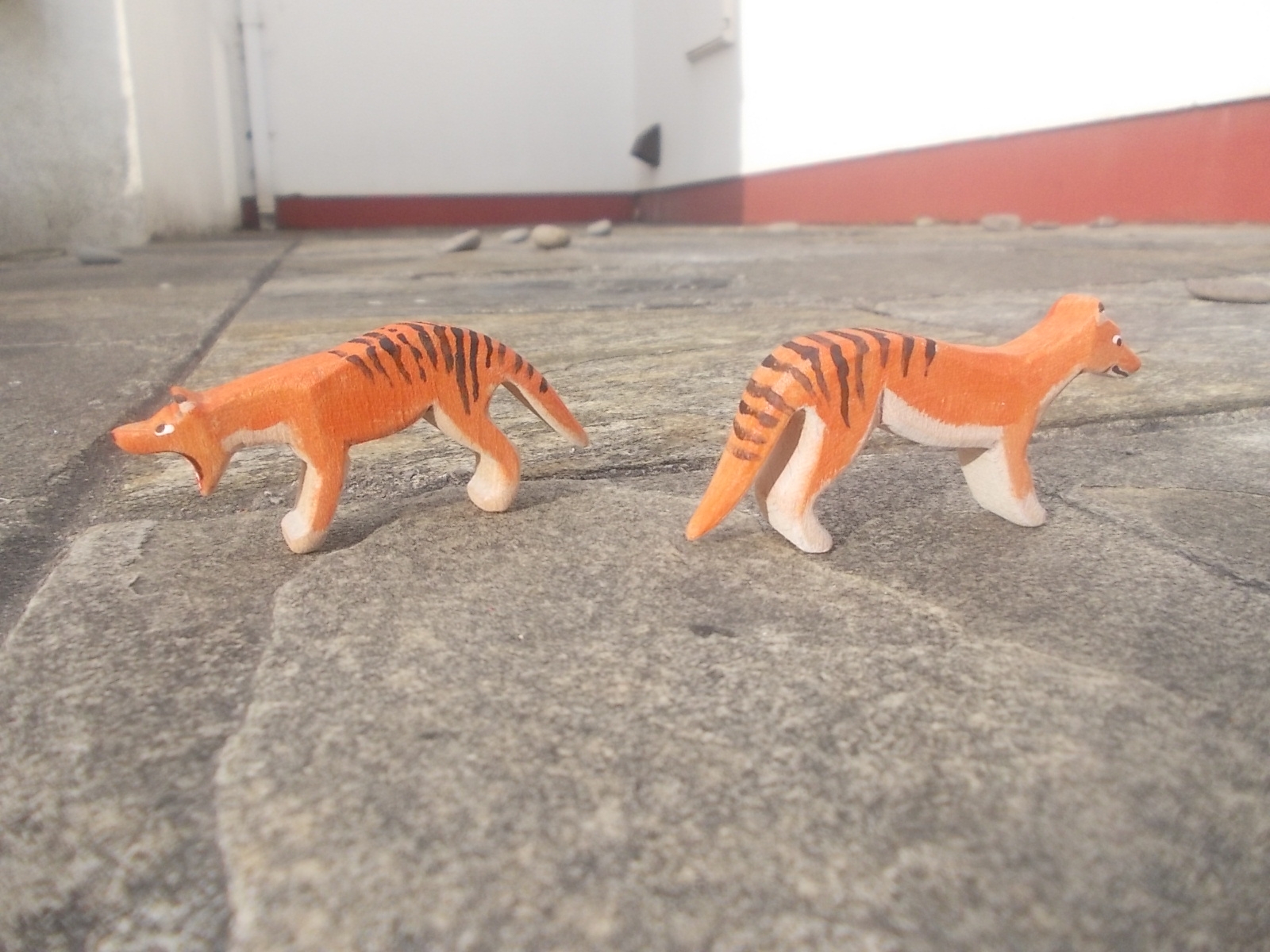 Tasmanian Tiger Pair
Tasmanian Tigers. They made it to this Ark...
I went a bit creative with the colour, I suspect that my orange is somewhat more gaudy than the real one would have been, but I think that the brightness goeswell with the 'Tiger' in the name.
The pair includes two different miniatures: one male and one female.

I make my animals in hardwood beech or ash and paint them with water-based certified child-friendly paints and stains.

The animals are on a scale of circa 6 foot=4 inches. The Tigers are about 1 inch and an half tall at the shoulder

The animals are certified not suitable to children under thirty-six months.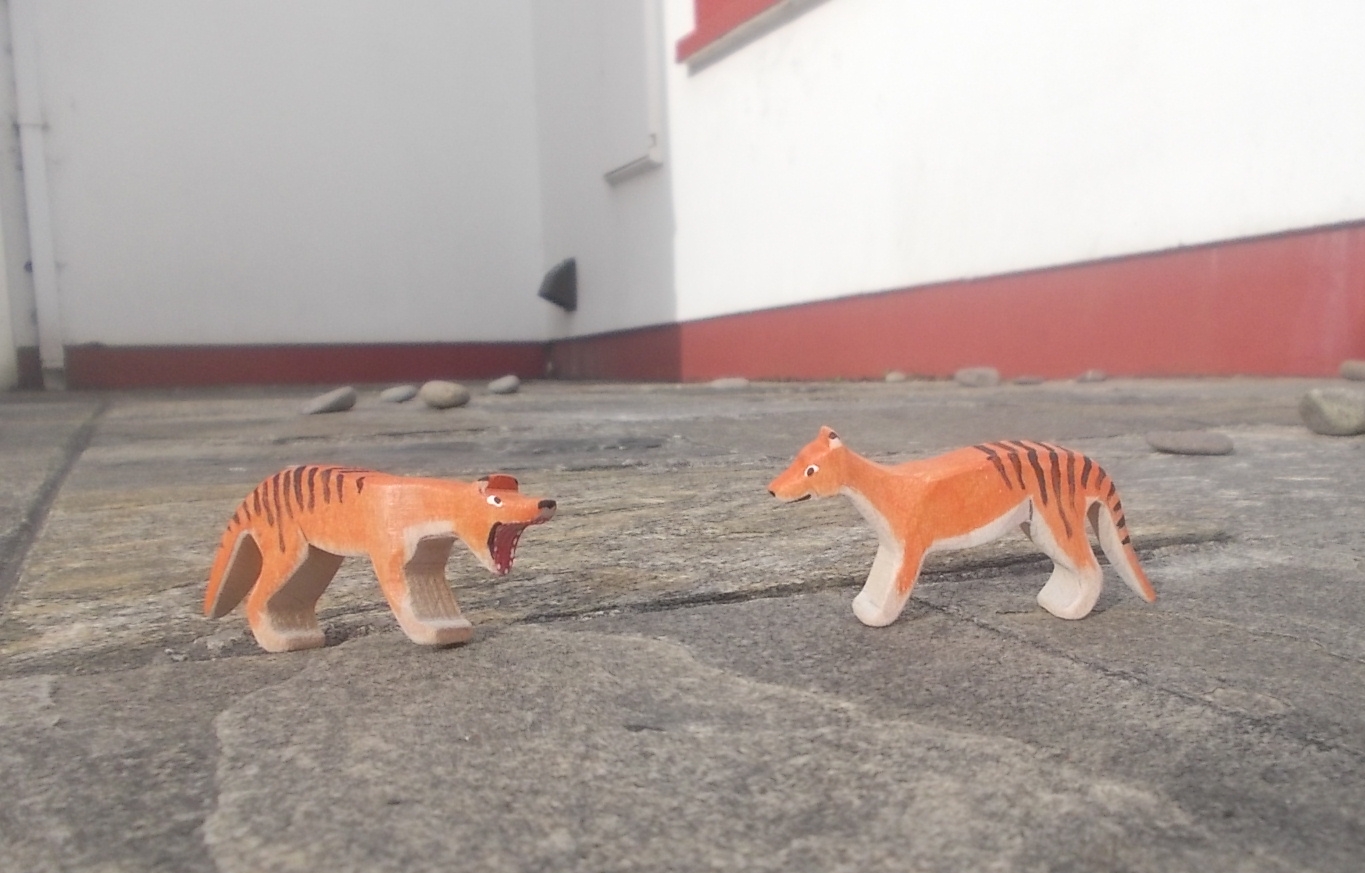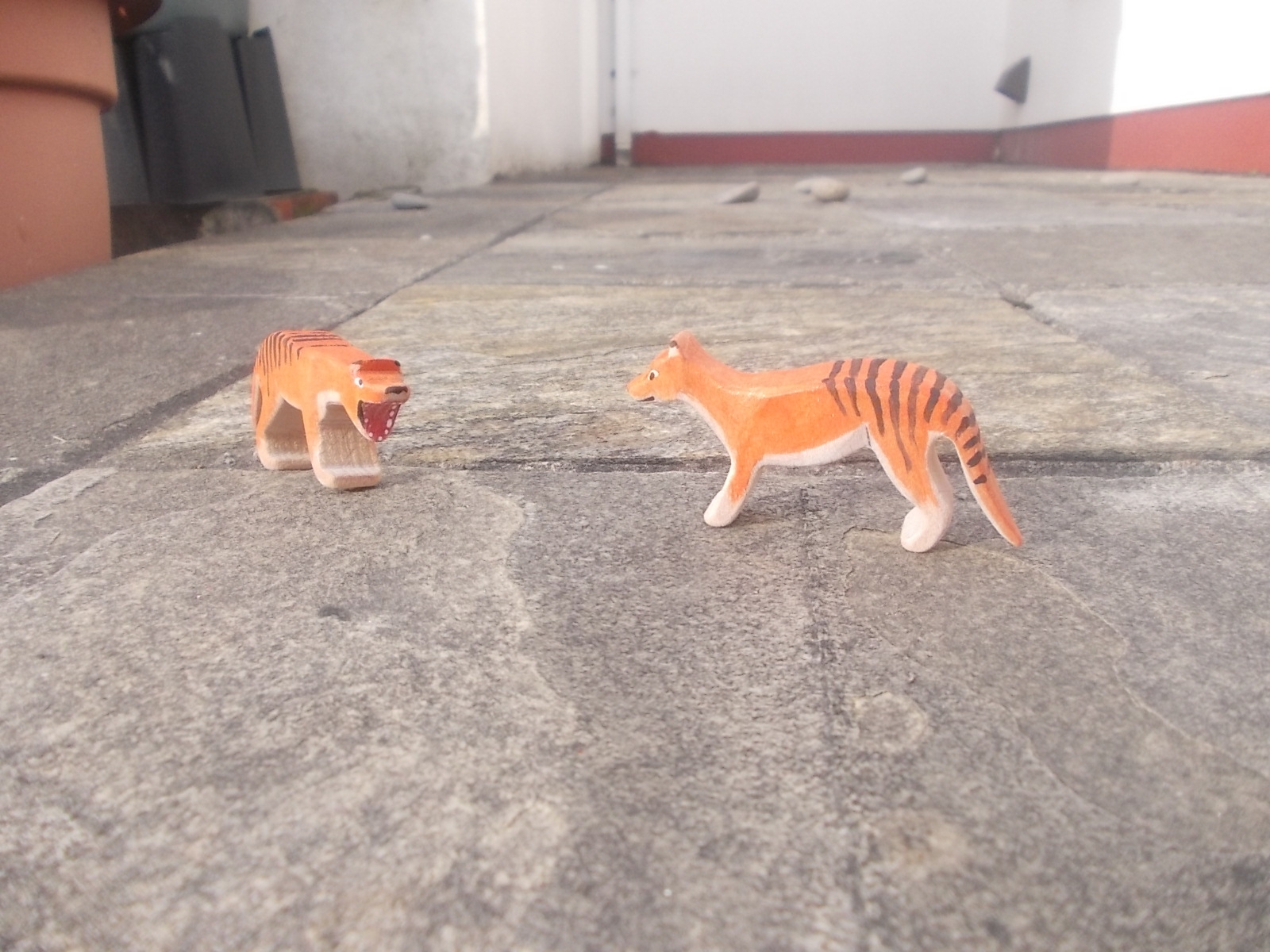 Pay safely with your credit card or Paypal. E-Commerce provided by Paypal.