Ventrytoy
Wooden toys Handmade in Ireland
Home .......Contact .......About .......Commission
......................... ........Shipping...............................................
My Toys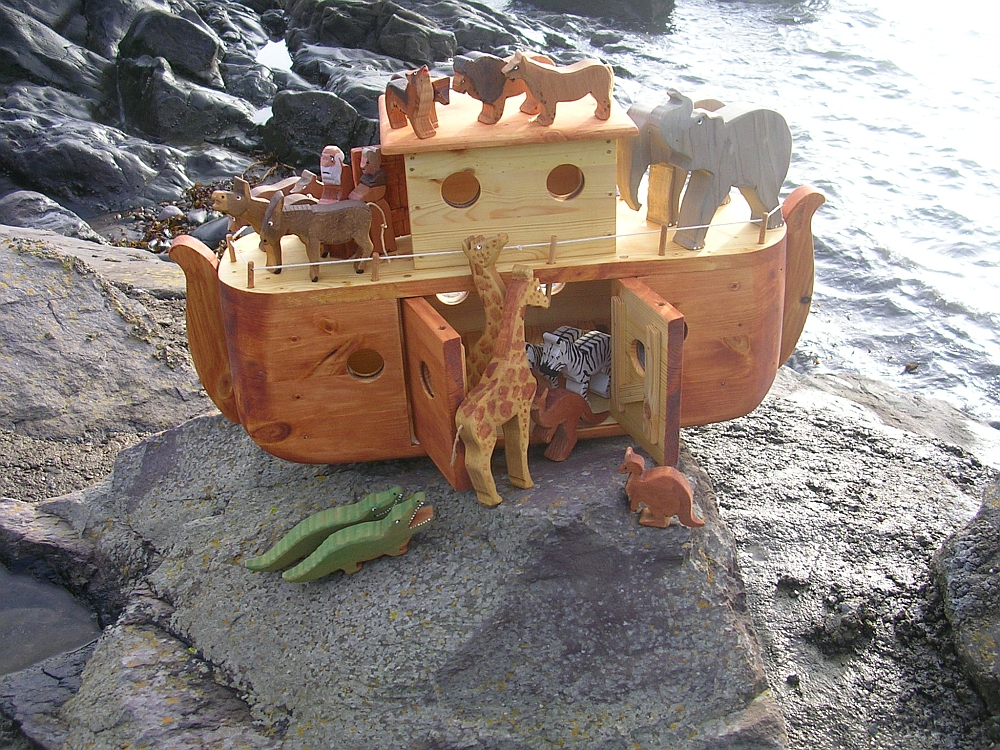 Ark
The Ark is made in solid Pine (softwood) while the characters and animal pairs are made in hardwood: sycamore, ash or beech depending on the animal.
The Ark includes nine animal pairs of your choice and Noah and Namaah, contact me to pick your pairs or the rest of Noah's family if you prefer.
The 'Standard' complement of animals is: Lions, Crocodiles, Zebras, Tigers, Kangaroos, Wolves, Wolverines, Deer.
I'll make the Ark on order so allow for two weeks from the time you order to be posted.
I tend to make the Arks as individual as possible and in the photos are three examples: the Ark in the thumbnail photo for instance has brass hinges and as I designed it more as a toy-box is slighly bigger than average and has more space in the hull. The lady who ordered this one requested also some extra animals, shown in the photo ( I love the idea of the unicorns and definetely I'll make more of them... often the best ideas come from the customers themselves... ).
Specify please if you have any preferences in which case I will make a drawing based on your indications and pass it by you before starting your Ark.
I can include extra pairs of animals if requested at a rate to be concorded: usually for 'human' sized animals €16 per pair.

The animals and the characters are not suitable to children under ten months, the Ark itself is not suitable to children under 36 months because of small parts.

Everything can be customized from the colour of the Ark to the hairstyle of Noah...

The Ark measures about 28 x 12 x 6 inches. Noah will be 4 inches tall and the others on scale with him.

The sea in the photos is Ventry harbour and its rocks but we thought it could star as the Ararat for a photoshoot...
€600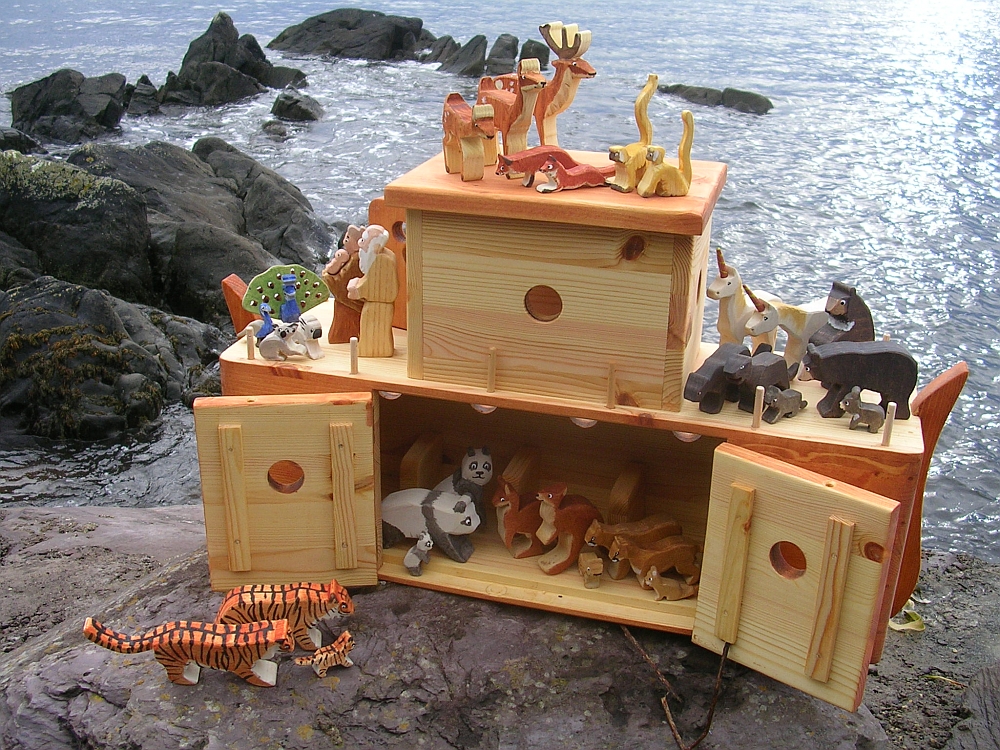 Pay safely with your credit card or Paypal. E-Commerce provided by Paypal.
All prices include shipping.